The Art and Science of Marketing, Possibly According to an Actual Superhero
By: Julie Kirchner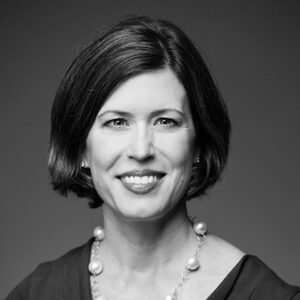 Superheroes.
If Spandex-clad, masked vigilantes just sprang to mind, you're not alone. But do modern-day superheroes actually exist?
We contend that they do. Because we've met one.
Enter this trailblazer in the marketing arena. She is someone Powerhouse has been privileged to partner with over the last few years, and after witnessing her skills and mindset at work, we put Batman on warning.
"If I could be a superhero, I'd love to be Connector Woman. I love bringing interesting people together to see what magic we can create," says Rissa Reddan, Marketing Leader for Demand Generation at Equifax. There couldn't possibly be a more exquisite interpretation for marketing than "bringing interesting people together."
Reddan recently stepped into her new role as Demand Generation Leader for the U.S. Information Services business at Equifax, which is a one-billion-dollar-plus business. "My goal is to communicate how we help customers solve for growing business challenges," Reddan says. For the past two years, she served as Senior Vice President of Marketing for the Commercial Business at Equifax, and prior to that, Senior Vice President of Marketing for PayNet until its acquisition by Equifax in 2019.
Reddan says, "I am thrilled to be a part of Equifax's transformation. At Equifax, our goal is to help small businesses access capital. We know that when the small business economy thrives, so, too, the U.S. economy."
And she's right. According to the U.S. Small Business Administration's Office of Advocacy, small businesses account for 99.9% of businesses in the United States and provide nearly half of all jobs in its private workforce. (more…)