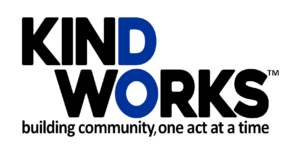 By: Randi Cairns
These have been isolating times as a global pandemic has required that we put boundaries between ourselves and others. Our homes have become our offices and our children's schools, and our computers have been the only real connection to the outside world for many of us. And while that's slowly changing, KindWorks has been there all along, providing tangible assistance and reminding us that even when we're on our own, we're not alone.
KindWorks is an award-winning Maryland nonprofit organization that for 13 years has been inspiring action for a kinder world. They do this by making it easy and fun for people to volunteer in a range of projects. Some of their difference-making opportunities have included making soup to share with those in need; refurbishing and donating computers to promote digital inclusion; setting up apartments for refugee families; cooking and serving dinners at area shelters; preparing meals with recovered foods for homeless men and women; and mentoring at the jail.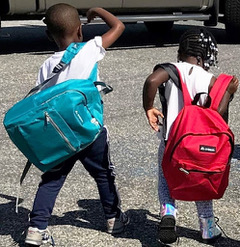 In the face of COVID-19, KindWorks responded with a pandemic of kindness—a KINDdemic. The organization has collected, packaged, and delivered food, produce, essentials, and toys to the people most impacted by these challenging times. They know that while kindness is not going to make the pandemic go away, it's definitely going to make the lives of people who are suffering a little bit easier. And in the process, it's going to help us get through this stressful time, too.
The impact of KindWorks' efforts is tangible:
2,000 volunteers volunteered 3,500 hours in 2020
500 dinners and 500 breakfasts served at homeless shelters
Over 800 meals made from recovered food cooked and donated
8,000 pounds of fresh HarvestShare produce donated to people in need
$10,000 worth of toys, games, and crafts donated to make summer fun for children in need—and they're doing the same in 2021
Over 3,000 quarts of homemade soup donated to people in need in the past six months
Nearly 100 refurbished computers, 130 musical instruments, and 1,000 homemade face masks donated just in the past few months
These metrics reflect real assistance in the hands of those who need it. But KindWorks offers something that can't be counted but is equally critical. The organization provides hope and inspiration.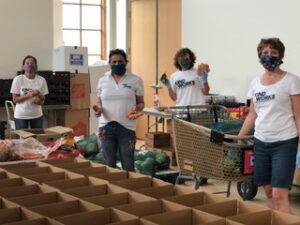 By sharing stories of kindness, goodwill, and hope, we can focus on the positive, see our shared humanity, and reveal that we'll get through this together, especially during a time like this. KindWorks helps nurture a genuine sense of community and provides a compelling reminder that every effort counts. That even a small kindness makes a difference. And that together we can impact many lives for the better.
Want to learn more and get involved?
Let's "catch" and spread kindness everywhere!
If you enjoy nonprofit inspiration and advice, please follow Powerhouse on Facebook. Do you have an inspirational nonprofit that we should hear about or possibly highlight in a future quarterly newsletter? Get in touch with our team at admin@powerhouseplanning.com!