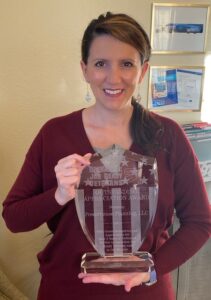 Powerhouse Planning, LLC is honored to announce that it received the Outstanding Appreciation Award from Operation: Job Ready Veterans. This award recognizes the five years of dedicated services Powerhouse Planning has provided to Operation: Job Ready Veterans and its mission.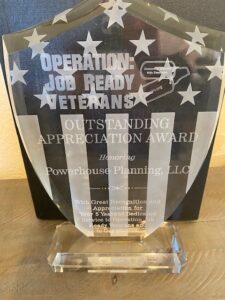 "We are proud to be the recipients of this award," said Jessica Bertsch, Powerhouse Planning's president and founder. "This award also signifies the careers that this partnership has provided to military spouses on our team over the last five years, and for that I am grateful." OJRV's mission to bridge the transitional gap for veterans, military members, and military families speaks to Powerhouse's own passion for providing remote careers for military spouses and veterans. Powerhouse is honored to play a small part in the big work OJRV is doing.
Learn more about this partnership here.