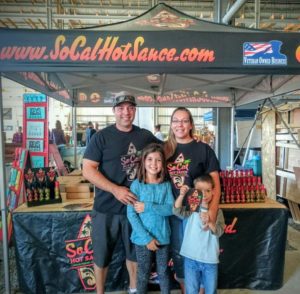 By: Bianca Strzalkowski
Branding evokes a feeling in customers that can create a loyal—and lucrative—following.
Entrepreneur Tom Geist understands the value of proper branding. The owner of SoCal Hot Sauce, formerly TG's Hot Sauce, recently rebranded his entire company in anticipation of increased growth in the new year. His branding strategy focused on representing his product line in a way that resonated with potential customers.
"We would often get the question, 'TG's Hot Sauce? What kind of sauce is that?' We needed a new name and logo that was more professional and let the customer know what kind of sauce they were looking at. SoCal Hot Sauce™ was the answer," he said.