By: Jessica Bertsch, Powerhouse Planning President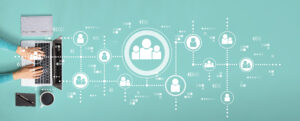 I received an email from one of our freelance team members this week wanting to brainstorm how Powerhouse can help during the madness of what is known as COVID-19. I think many of us are uneasy, and if you've heard me speak before I always say in times of suck, the easiest way for me to cope is to serve.
Well, with COVID-19 we can't exactly serve in the traditional ways we'd like. I think many of us would like to wrap ourselves around sad families and give them hugs, deliver tons of goodness to their doors, and assure them it will be all right, but we've been instructed social distancing must occur. (Which is so hard for a wraparound-hug-loving lady.) So, then you sit and question, "What can I do?"
The Powerhouse team took a moment and compiled some tips from past articles, blogs, and e-newsletters our team members have written. Hopefully these knowledge nuggets will help and resonate with freelancers and business owners who might be in need of some gentle reminders, humor, and overall goodness to help you POWER though the madness.
Freelancer Tips
Powerhouse Planning President Jessica Bertsch shares her personal self-care tips for freelancers and business owners
20 Self-Care Tips to Reduce Stress and Increase Productivity
Three Ways to Keep You and Your Business Organized When You Work from Home
Finding Work/Life Balance When You Work from Home
Self-care tips from one of our PH freelancers who balances both a full-time job and freelancing with grace and efficiency
Business-Owner Resources
Small Business Stressors and How to Combat Them
Staying Connected to Your Team (The Powerhouse team currently uses slack.com for team networking and we love it!)
Ways to Maintain Team Morale in a Virtual Working Environment
Fostering Creativity in the Workplace (including virtually)
Four Best Practices for Contracting Freelancers
Everything, including your Strategic Plan may suddenly need to be adjusted overnight. (We can all hear Ross say "PIVOT!") Use these articles for support on how to reset your mind for planning purposes: Seeing 2020—A New Protocol for Strategic Planning and Why Early Planning Is Crucial to Success
Calm in the Storm
Our military families have spouses currently or continuing to work and deploy. Here is a calendar with "30 Ways to Pray" for a family that serves (this, now, includes our medical professionals, support services, grocery store teams, and anyone who must still go out and work). In fact, we could all use these prayers.
When you feel like something is missing or you are out of work right now, it may be a good time to lean on the strength of giving back.
The Powerhouse team is thinking of all affected by the challenges facing business owners and remote workers. We hope these resources from the Powerhouse archives will be useful during this time of uncertainty and adjustment. At Powerhouse, we're well aware times aren't easy, and for many business owners you might be feeling at a loss. Here's what I will say: We're here for you. I mean it. Our team is here for you. Is there something we can create to help you? Do you need to chat through the way ahead? We're here. We're ready to listen. We are hopeful that together we will look back and remember that COVID-19 was hard, but we came out on the other side stronger than ever. Together.