Client Profile: Mr. Dad
Powerhouse service provided: Business Development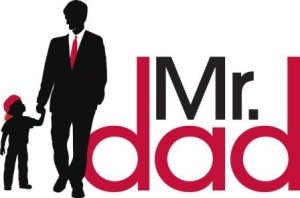 The Powerhouse team works with businesses to provide business development in a variety of ways.
• Award nomination writing
• Proposal writing
• Contract management
• Partnership packages
• Strategic planning
• Grant writing
• Opportunity/market research
In 2014 we were thrilled to work with Mr. Dad (Armin Brott), creating and successfully executing partnership packages for him to expand his business line.
Based on his kind words, it appears he liked working with us in the process…check out what Mr. Dad has to say about us!
[quote]Powerhouse, as the company name would indicate, is a real powerhouse. They're organized, responsive, professional, and incredibly dedicated and hard-working. But most of all, they get what I'm trying to do and are succeeding where others I've hired in the past have failed. They go above and beyond the original scope of work, making valuable suggestions and tweaking things along the way to produce the best results. I look forward to working with Powerhouse on an ongoing basis.
Armin Brott, CEO, Mr.Dad[/quote]