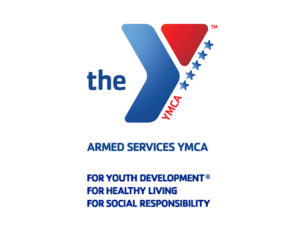 By: Rheanna Bernard
When you think of the YMCA, you likely picture the 1970s hit song with its infamous dance move that is still popular at weddings. But the Armed Services YMCA (ASYMCA) is actually a long-standing organization with an incredibly rich history that is surprisingly intertwined with our nation's military. In fact, that relationship dates back as far as 1861 and has continued to present day.
Soon after the ASYMCA made its initial appearance in the U.S. during the Civil War, the organization inspired volunteers to focus on helping those fighting. During WWII, the YMCA joined with other organizations to create the USO, and when the USO deactivated for a brief period in 1947, the YMCA filled the gap. Later that year, ASYMCA was officially created, with 26 branches and overseas locations.
And its team knows what it's doing when it comes to serving our military community. The nonprofit organization's work has continued with a focus on programming for active duty junior enlisted military members and their families. More recently, ASYMCA held the "Angels of the Battlefield" Gala, honoring medical professionals from each branch for actions in and out of the line of duty. The ASYMCA focuses on three primary ways of positively affecting the lives of military families: youth development, healthy living, and social responsibility.
How do they do that?
Many of the programs focus on military children. By supporting the youngest dependents, a lot of the pressure can be taken off the parents who are home while their service members are away.
An annual art and essay contest allows children to share their military family story with the world. Camps for junior enlisted families, quilts and pillows for military kids, after-school programs, and holiday parties are a larger part of the offerings. The ASYMCA also provides unique services focused on healthy living and mental health for military members and families. For instance, through a partnership with the DoD, the ASYMCA provides a no-cost gym membership to service members not located near a base and to family members during a deployment. Second, the organization partnered with Jack Daniel's to create Operation Ride Home, which provides free transportation for junior enlisted and their families so that they can get home for the holidays.
Looking ahead
As the holiday season approaches, many of today's military families may be facing financial hardship. Since 2004, ASYMCA has stepped in during this time of year to ease some of those burdens. Through program efforts, the organization has distributed more than 320,000 toys and delivered more than 25,000 baskets of food to junior enlisted families throughout Thanksgiving and Christmas, according to its website. Operation Holiday Joy is always in need of donations and volunteers if you are looking to assist in lifting up the military community in 2018.
ASYMCA's long history of supporting the military continues, even though it isn't often in the news or widely known. The organization has spent countless years doing so, with a goal to keep going, to support as many military families as possible, to make kids smile, and to get families home for the holidays.
Learn more about the ASYMCA and find out how you can support them in their work by visiting the organization's website.