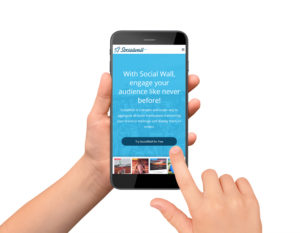 There are so many moving parts when planning a professional conference, and keeping it all organized can be the difference between a success and a dud. As technology continues to advance the more traditional ways of event planning, software tools are simplifying the process of spreading the word about events, both big and small. Below are just a few of our favorite resources that transform the conference experience for both the planner and the attendee.
Whova – This award-winning event planning app allows organizers to connect attendees all in one place. It is the ultimate networking tool for before, during, and after an event, and conference planners can use it to distribute agenda updates, session information, and any last-minute details. Whether you anticipate a few dozen or hundreds of registrants, this management software brings you the latest technology in an easy-to-navigate way.
Eventbrite – The world's largest event technology platform allows users to create an event-listing page that reflects the appropriate theme and vision. Plus, the use of the page is free if the tickets are free, and then pricing increases depending on what you are charging. Some of the features include a built-in payment processing, sales tracking, automated communication tools to update attendees, and support. And if you make your event public, more eyes are likely to land on it because visitors to the site can search by interests and location.
Social Wall – If you want to create buzz and excitement about your event, you need to let your attendees spread your message. A Social Wall (or Twitter Wall if you prefer to focus on one platform) encourages attendees to be social while sitting in your sessions. It is a display screen that gathers all social posts in one spot so that onlookers can watch the conversations live. Plus, after the event you can pull all of that goodness together for post-conference promotion. Taggbox is a social media aggregator that offers plans starting for free as well as options based on the size of your business.