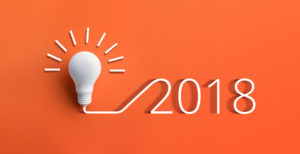 By: Jennifer Morrison
Time does not stand still for anyone or anything, including your business. As changes in the market, laws, and society take place, your business must adapt and align itself with shifting trends. A new year is a prime opportunity to take a step back, conduct an analysis of your company's overall strategy, and decide if it's time to reset.
What are you proud of and what needs improvement? One of the most difficult parts of reflection for anyone is acknowledging your successes and failures. This line of thinking is such an important part of evaluation and planning, though. Looking at the full picture allows you to continue leveraging and funding the resources that work, while cutting back on those that don't. Was your infrastructure unable to keep up with client demand? Are you and your employees spread too thin? Don't be afraid to acknowledge your accomplishments or milestones, even if they don't specifically relate to your overall goals. If you were able to recognize that you needed additional help, and in turn hired the right talent, congratulate yourself and make sure you're optimizing those additional resources.
Review and adjust your goals. You do have goals, right? And ones that are more than just "make money." Sure, the end game of every business is to reap financial rewards, but without measurable goals in place that is unlikely to happen. The clean slate of a new year is a perfect excuse to set new goals or to review and update your existing goals. Maybe you exceeded your previous ambitions—or fell way short. Assess why either of these outcomes happened and pivot from there. Don't allow yourself to become complacent in success. For example, if you met your previous goals, set the bar higher and reach to take your business to the next level, with your industry's current trends in mind.
Analyze the numbers. As a business owner, metrics are your friend. Not only do they provide you with the data to ascertain whether or not your strategy is working, but they also give insight to the long-term trends of your business. However, don't become inundated with numbers. Select the metrics that will help you measure your goals and monitor progress. Information such as revenue, inventory, new customers versus returning customers, customer acquisition, and fixed and variable costs can help you see how you reached an objective and over time can aid in forecasting your firm's future.
Seek your employees' input. This is your business, but there is a team behind the functions of your business—include their feedback in your evaluation. Employees who feel their ideas are valued by their employers are 80% more likely to work harder than those who feel taken for granted, according to a Glassdoor survey. Seeking a third party's opinion of a problem may provide you with information, experience, or a point-of-view that you hadn't previously considered. Employees are often the boots on the ground, so they are better equipped to explain where bottlenecks are happening in day-to-day operations. Plus, they can offer suggestions on how to resolve these issues. Inviting your employees to be a part of your goal setting will provide a sense of ownership in those goals, which can lead to higher performance.
Whether last year was a boom or a bust for your business, there are valuable lessons to be harvested there. Use the first quarter to analyze 2017's performance as a tool in key areas, like company culture, marketing, human resources, accounting, and technology. By using those findings to refresh your brand's strategy, you can set measurable objectives to achieve yearlong success.