This month, Powerhouse Planning is featuring superstars of the direct sales industry who have taken the time to share with us their experiences and viewpoints gained over time. Through the words of those doing it—and doing it well—our Powerhouse team aims to help both new and established direct sales professionals grow their business as a result of the insights (including some of the harder lessons learned) of those in the field who are finding success.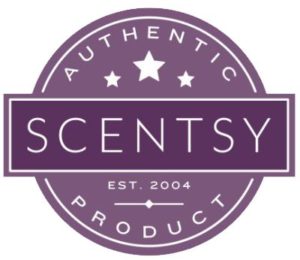 Company: Scentsy
Industry Professional: Emily Goodknecht
Direct sales leader Scentsy revolutionized the way consumers use fragrance by creating a safe, alternative option to traditional candles. Headquartered in Idaho, the company designed a customized line of home and personal products, including scented wax bars and warmers. Bi-annually, they release new catalogs along with seasonal collections that capture the feel and smell of the holidays. According to the company's website, they have earned recognition from the Direct Selling Association (DSA)—the trade organization of the direct sales industry—through the DSA Ethos Awards (2009-2015) and the Rising Star Award (2009).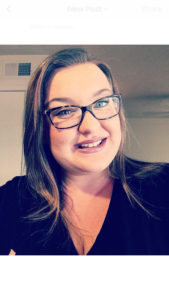 Scentsy, founded in 2004, has grown to over 100,000 independent consultants across 11 countries. Among them is Emily Goodknecht, a SuperStar Director with 750 distributors under her leadership. To manage hundreds of motivated sellers efficiently, Emily utilizes a trickle-down model of leadership that allows her to work directly with her upper-tier team leaders. Some of her directorship role includes mentoring, training fellow Scentsy sales reps and conducting recognition activities to highlight individual achievements. She says she initially started with the company as a side gig, but soon realized the earning potential of running her own business after her husband transitioned from his military career. Six years later, her business continues to grow and so do her goals.
Emily spoke with Powerhouse Planning about her history with Scentsy and her tips for success in direct sales.
How did you know direct sales would be a good fit for you?
I had pretty good success early on in my business. When I joined, I got my kit and I was reading through the guide, and I'm someone who's really driven by goals and incentives. So, if the company is putting out some kind of bonus, I tend to look at that and think, This is what successful people do—I'm going to go for that.
Emily added that her paycheck steadily grew over the years. Over the last two years, she says her business has produced an income more significant than some traditional careers; as a result, she has been able to take care of her children at home while also running her business.
What is your greatest accomplishment with your company?
My promotion to SuperStar Director. The reason it holds so much merit to me is because it means that I've achieved a level of leadership that … helped cultivate other leaders to realize their dreams as well. Because had I never chosen this business, there's a possibility that those other 750 lives that have been changed by this business would have never joined. I don't know that for sure, but I don't know where we all would be if I hadn't chosen to purchase that $99 starter kit.
What is your hardest lesson learned?
In terms of my own personal-family life, I learned that it's okay not to be able to do it all. And comparison is really the thief of joy. I see what other people are able to accomplish in their businesses and it's hard not to think, I wish I could do that, but I realized we come from all different backgrounds and we all have different life experiences that are going to bring different levels of success.
In terms of my team, I've learned that you can't want it for somebody. In this business, you have to be extremely disciplined and self-motivated, and it's up to you to keep your cup filled and to stay inspired. It's hard to watch people go down a different path and not see the potential, but I can't want it enough for someone—they have to want it for themselves.
What's your favorite professional/personal quote?
"The only way to do great work is to love what you do. If you haven't found it yet, keep looking…As with all matters with the heart, you'll know when you find it." – Steve Jobs
How have you grown your team?
Usually when I'm looking to bring people into the business, it's typically people who I think can use the blessing—either they're having some financial struggle, or they've recently lost a job and can use another income. I also get a lot of referrals. People tend to be drawn to those who exude confidence and success, and I'm not shy about sharing the adventure I'm having with Scentsy. When I'm online, I keep an upbeat presence. I share the benefits of being with the company, such as the trips they pay for and the lifestyle I am able to maintain because of my work.
I always have a recruiting hat on. I'm always thinking of how this business can bless someone's life. Everyone has a need, whether it's financial or emotional, and it's just a matter of tapping into that. Scentsy doesn't always have to be just about the money. Some people do it because they want to make new friends, some people do it because they want a break from their kids, or they do it because there's something else that they want in their lives. If you tap into that, there is something that Scentsy can literally provide to everybody.
Below, Emily shares her tips for using the trending tools of direct sales to expand a customer base and strengthen relationships.
Building Your Team Tips: Focus on the relationships. It's the people who build your business. Take care of them and they, in turn, will take care of you.
Online Party Tips: Engage and connect with your audience in a fun and meaningful way. Involve your hostess every step of the way AS MUCH as possible; you'll have a much higher probability of recruiting her for your team!
Utilizing Social Media Tips: Your profile is your storefront. People want to do business with a person who has a funny, inspiring, and positive ZEST for life and who is passionate about what they do. If you aren't exuding that in your online presence, then you won't draw people in. Be AUTHENTIC!
Making it YOUR Company Tips: Trust and loyalty from your customers and your team come from your dedication and consistency to your business, both of which take time to establish. So don't give up on it.
Website: https://scentsy.com/
Facebook: www.facebook.com/Scentsy