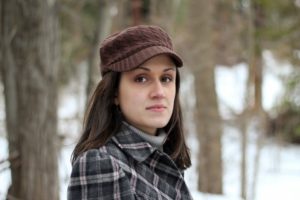 Angela Caban is a freelance writer, published author, and branding expert. In 2010 she founded the Homefront United Network, a military spouse and family support site created to assist spouses and families through encouragement, educational articles, and resources. This network is dedicated to assisting National Guard and Reserve families with resources and to ensuring no spouse is left behind. In 2013 she was named the New Jersey National Guard Spouse of the Year by Military Spouse Magazine and Armed Forces Insurance.
In January of 2017, Angela was elected to the Milford Public School Board of Education. She is an advocate for military kids attending civilian schools as well as for current issues affecting curriculum and regionalization of smaller school districts. She also sits on advisory boards for The Milspo Project, Military Family Advisory Network and MilTribe.
As a branding expert, Angela has worked with clients such as A&E, Lifetime Network, Chevrolet, Carnival, and many more. Currently, she is one of the Community Managers for the USAA Member Community, which provides engaging and resourceful content for military and families.
Angela has an extensive background in Human Resources and Communications, with a Bachelor's in Business Administration and a Master's in Human Resources. She has been married to her Army National Guard soldier for 13 years, and together they reside in the Garden State of New Jersey with their two children.