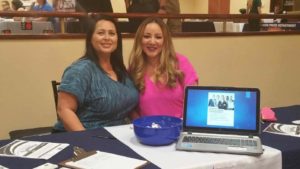 By: Bianca Strzalkowski
Employment continues to be a leading issue among military-affiliated job seekers, with the jobless rate of military spouses continuing to range from 12 to 26 percent, according to reports. It is one of the factors that led Navy wife Deb Kloeppel to launch the Military Spouse Corporate Career Network (MSCCN) in 2004. By 2009, the nonprofit organization was receiving increasing requests to assist the veteran spouses of its clients. With an obvious need to fill, they reworked their strategic plan and added a sister organization called Corporate America Supports You (CASY).
CASY and MSCCN guide applicants through every step of the employment process, from resume preparation to mock interviews to searches for open positions. They also offer continuing education training online, for free, on a range of topics. Since the start of 2016, they have 2,445 verified hires.
"All of the tools we provide work in unison to decrease the time a candidate is unemployed.  If you think of the job search as a cycle, you make an employment plan, get your job search tools ready, get any gap skills training, then connect with employers, and land a job," Amy Rossi, Co-Founder and Director of Training Development, said. "Our program uses that philosophy to work with candidates: we help them create, review, and adjust their plan through career counseling and mentorship with one of our Employment Specialists."
The services are offered at zero cost for veterans, military spouses, and dependent children with a team of over 30 employment specialists readily available to work one on one to assess the needs of the job seeker. CASY and MSCCN purposely hire military-affiliated staff because of their belief that those within the military community understand the military community. In addition to getting people hired, they also work directly with employers to 1) help them understand the value of hiring veterans and spouses and 2) understand what companies are looking for so they can pass that information on to applicants.
"We do not turn applicants away. Our team is never too busy to help an applicant, and we meet each and every applicant where they are in the process," Rossi said. "Whether they need someone to help them pull keywords from a job posting or draft a resume from scratch, our team is here to help each candidate who comes to us."
The nonprofit organization also utilizes volunteers and offers training within the Career Corps that is ideal experience for anyone looking to enter the fields of human resources, communications, or research. To join the Career Corps, click here.
To sign up for employment services, go to CASY (for military members and veterans) or MSCCN (for military spouses). If you are a company looking to hire military-affiliated job seekers, connect with the organization at For Employers.