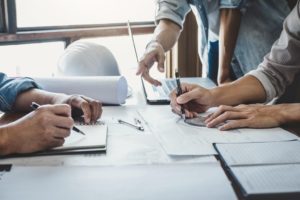 Planning Tips
Business plans aren't just for creating a business, securing business loans, and launching a business. Business plans remain one of the fundamental ways both to create and maintain a business. After all, according to a study published in the Journal of Management, "…companies that plan grow 30% faster than companies that do not."
It's a good idea to carve out some time toward the end of each year to evaluate what went right and wrong in the past calendar year as well as to determine which goals and growth aspirations you have for the coming year.
Constellation has a great blog with lots of tips and strategies for year-end planning. With several tips and easy-to-digest information, it's worth checking out.
Small Business Trends has several articles with business planning tips and basic overviews of what a business plan is and how it can be utilized.
Whether we like it or not, it's already time to start thinking about tax season. Check out this article on how to plan for tax season so that it's as easy on you as possible.
Always check the Powerhouse website as well as we're constantly updating and adding tips and tricks on a variety of subjects.