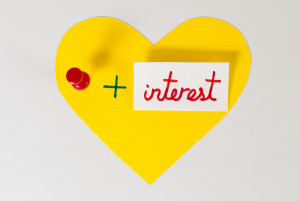 By: Joanna Guldin-Noll
I'm a believer.
A believer in the power of Pinterest. As a freelance writer and a blogger, I've noticed first-hand how important it is to have a presence on Pinterest and how truly pivotal it can be. And that's a far cry from what I first thought about the platform. When Pinterest first hit the internet, I avoided it. Like the plague. I didn't want to bury time in it—hours I could spend working with clients or improving my brand.
But once I finally gave in and began Pinning, I was won over quickly. My stats went through the roof and many of my clients have found me by following a Pin to my website. It's been well, well worth the time.
The great thing about Pinterest is that it is still a wide-open space to get noticed. (If you don't have an account for your business or brand, it's not too late!) Brands and businesses of all sizes and types can carve out their own space and be wildly successful. Use these tips to get started or improve your Pinterest presence:
Optimize Your Photos
On Pinterest, the world turns on quality, optimized photos. First, look at the shape and size. Vertical photos are shared the most, with square photos coming in second, and horizontal coming in dead last. Right now, the optimal size for a Pinterest graphic is 735 x 1102. Your photos should be bright and clear. Make sure that when you save your photos they're saved with a descriptive file name ("important-grammar-chart.jpg" versus "IMG92302x.jpg") and a meta tag that will automatically fill in when someone Pins a photo from your website ("Love this grammar chart! Saving for later.")
Schedule, Schedule, Schedule
Pinterest can truly rob you of your time. Instead, invest in a scheduler like Board Booster, Ahaology, or TailWind App. These schedulers will not hurt your reach on Pinterest (the social network doesn't throttle items scheduled from another source like Facebook does) and will help create a steady stream of content from your account. In turn, that steady stream of content will ensure that more people are seeing Pins from you, which means more potential shares, likes, and follows. When you schedule, you can also pinpoint (no pun intended!) the times that your followers are usually online so the greatest amount of eyes can see your posts.
Vary Your Posts
While you want to share your content evenly throughout the day, you also want to share Pins from other sources that resonate with your audience. Think about what they like and dislike. Why are they following you in the first place? What's your brand's aesthetic? Craft your Pinterest account around the answers to those questions. You'll pick up followers and increase the number of times your Pins are repinned when you do.
Watch Your Competition
It sounds a bit nefarious, but I mean this in the least creepy way possible: keep an eye on your competition. Obviously, you don't want to copy them or do exactly what they're doing; just watch how they're behaving on Pinterest. See what works and what doesn't for them. Watch how their audience responds. And don't forget to repin their work to begin fostering a relationship—it's more beneficial on Pinterest than you could imagine.
Don't Underestimate the Power of Group Boards
Group boards are the primary way that I've increased my reach on Pinterest. I belong to quite a few in my niche and am able to cross-list my work when it fits. Group boards that are looking for members will advertise in the description section of the board. Reach out and ask to be invited. When you are, make sure that you aren't obnoxious: don't create a deluge of your work, repin the same post over and over again in quick succession, or post items that don't belong on that particular board.
Pinterest is much more fruitful and "sticky" than Twitter, Instagram, or Facebook when it comes to the longevity of a post. Your Pins tend to have more power among other Pinners. For example, a tweet rarely will be retweeted months after its original post, but some of my most shared Pins are still being repinned… a year or more after their original post date. It's truly remarkable and an incredible tool to harness for your business—to generate leads, create buzz, and increase your influence.