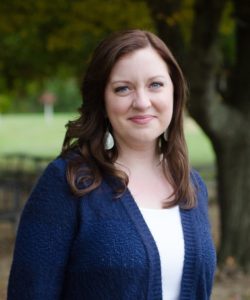 Nicole Keeny joins the Powerhouse Planning team as a quality assurance rock star.
Nicole graduated from Grove City College in 2008 with a Bachelor of Arts in English as well as certification in Secondary Education. She has spent the past eight years teaching English language arts to middle school students both in North Carolina and Virginia. In addition, she shares her love for reading and writing by privately tutoring students after school.
She may not be a military spouse, but Nicole has befriended and loved many military families as she grew up in Northern Virginia, where she now lives with her husband, Jeff, and their beautiful son. When she became a mother in 2016, Nicole began looking outside the classroom for opportunities to share her passion for language, starting at home with her son and now working with the Powerhouse Planning community. She enjoys spending time reading, writing, drinking coffee, and loving on her sweet family.
Nicole can also be found discussing the use of the Oxford comma with anyone who cares to listen.