Her Company Is Getting Milspouses Across The Globe In Tip-Top Shape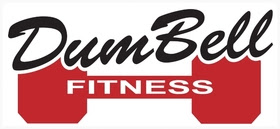 Q: What do you want everyone to know about your company?
A: DumBell Fitness, LLC is a veteran/military spouse-owned company based in Honolulu, HI and San Diego, CA. Our goal is to bring health and wellness to our military spouses and civilian communities all over the world through the online challenge, DumBell 4 Life, and through the many fitness boot camps we offer locally. We are dedicated to teaching the entire healthy-living package by offering both fitness and nutritional courses.

Q: What made you decide to start your own company?
A: Five years ago we moved to Joint Base Pearl Harbor Hickam and I saw the need for a quality workout program that provided babysitting on site for military spouses whose active duty members were deployed. I knew I could give the spouses a great workout, so long as we could find caring babysitters, and it worked! My goal has always been to keep the costs low, so that all ranks could take the physical boot camp classes on base.
Q: What has been the greatest challenge with owning your own company?
A: Knowing when to hire more help. In the beginning I was drowning in all the paperwork and accounting. I once heard, "A good business owner doesn't work in the business, they work on the business." That really stuck with me and I learned hiring employees to do customer service, social media, and paperwork was necessary if I wanted the business to grow.
Q: What has been the greatest reward in owning your own company?
A: The greatest reward I have with owning my own business is writing out the paystubs for all my workers. I find it very gratifying that I not only have a business that makes money, but we also have enough to pay others for their work inside DumBell Fitness.
Q: What's a mistake you've made along the way you want other company owners to learn from?
A: Up sales. I was and still am terrible with up sales. Once DumBell Fitness started to grow, we found out quickly that our participants wanted DBF gear (shirts, hats, bumper stickers, etc.). Always try to be one step ahead of the client. Order gear, or have another source of up sales. We even made another entire business entity, DumBell 4 Life (DB4L), to keep up with our clients who moved away from our physical boot camp locations. DB4L is our online workout program, so our past clients have no excuse to not stay with us.
Q: What is the most important marketing tool you use?
A: Facebook.
Q: If you were given $200,000 to grow your business, what would you do with the funds?
A: Build a bigger and slightly more professional website and marketing.
Q: In your opinion, what makes a successful company?
A: One that can thrive while offering the consumer a great product or service. I like seeing enthusiastic business owners; the ones who are passionate and believe in what they do!
Q: What's your favorite business inspirational quote?
A: "To sit back hoping that someday, some way, someone will make things right is to go on feeding the crocodile, hoping he will eat you last – but eat you he will." Ronald Reagan. I interpret that quote to mean, if you want to make something right, you have to do it yourself. No one owes you anything. Get yours for yours.
Q: What do you wish we had asked that we didn't?
A: What accounting software do you use? Quickbooks. Helps so much.
Did You Know? Powerhouse Planning provides career opportunities to military spouses and veterans worldwide.