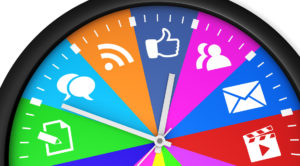 By: Bianca Strzalkowski
Twice as many people get their news from online media organizations than from people close to them, according to a 2016 survey.
Pew Research Center found that 36 percent of Americans choose to read or watch news online compared to 15 percent who receive it from friends. While word-of-mouth advertising is a lucrative way to multiply a customer base, it seems that media consumers rely on professional organizations as their go-to source for current news. These findings can translate to business growth for companies who implement a media strategy that gets their brand in front of reporters.
Whether you are a brick-and-mortar business or operate solely online, establishing brand recognition can be pricy and take longer than your bottom line can endure. But developing relationships with relevant media outlets offers an alternative way to reach a larger number of potential customers without busting your budget.
Get to know local reporters and editors
The biggest asset to any media strategy is the people who tell the stories. Regardless of where you live, your area may have a mix of local television, newspaper, and radio outlets that have a following. Engage with the local teams to understand who covers what beat, what types of stories they lean towards, and how to become a source for them. For example, if you own a clothing boutique, establish your credibility as a fashion expert ahead of parents going back-to-school shopping so that a reporter can lean on you for cost-effective tips.
Build a media distribution list
Be clear on what type of media aligns with your small business. In some cases, a mix of national and local publications will be a great fit. Once you understand whom to pitch to, build a media distribution list that helps you keep track of who works where, how they can be contacted (email and phone), and what beat they cover (business, military, etc.), as well as notes about any communication you may have had with them. One of the services Powerhouse offers focuses on media relations. The team can draft press releases or media advisories that demonstrate professionalism about your company's activities.
Share their content on your social media accounts
Make the relationship mutually beneficial. Hopefully your business has created social media accounts that correlate to the type of audience who can become customers. As part of your scheduled social media posts, share content from those news organizations that fit your brand. If the town's newspaper recently covered a business story, share it direct from their account so they see your support; tag them in the post and conclude with an open-ended question that will encourage your following to respond.
Send them samples of your products
What better way to grab the attention of a reporter or editor than with physical examples of what you do? This is where research comes in. By getting to know a little bit about who is reporting in your area, you may be able to figure out who would be interested in what you sell. If you have a new type of coffee at your eatery, send a few bags to the news station with a personalized note. Or, if you rebranded your company and have a new logo, ship some swag, such as calendars, pens, or Post-it notes.
Create a media page on your website
News reporters are constantly on the go, covering stories and working to meet deadlines, so their time is a limited commodity. Make it easy for them to find you by creating a designated page on your company website labeled "NEWSROOM" or "MEDIA RELATIONS." On this page, list a direct point of contact, any news media your business may have been included in, and areas of expertise that you can be contacted for. By doing the legwork for them, they are more likely to want to work with you.
Your small business is surrounded by potential customers who may not yet know you exist, but it is likely that at some point in their day they are accessing news outlets through a preferred platform that can become a tool for you. By developing relationships with those media organizations that are connected to consumers all day, every day, you are increasing your brand's recognition. A sound media strategy, which includes relevant news agencies, can establish your team as the go-to business experts in your industry, while increasing foot traffic as a result of increased visibility online, in print, on the radio, and on television.