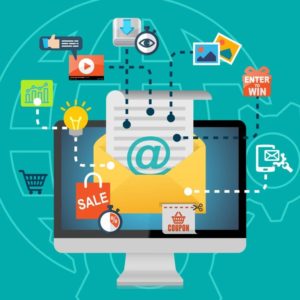 Having a successful email list is the cornerstone of every business. No matter your size, having an effective way to communicate with your clients and interested parties is a tool for success. While there are many ways to develop and maintain your email list, here are some resources to get you started:
Constant Contact – This resource is ideal for small businesses and for those who are new to email marketing. Constant Contact provides easy-to-use templates and apps without overwhelming the user.
Benchmark – A user favorite in the email marketing world, Benchmark ups the ante in email campaigns. With four different plans available, there is something for everyone. If you are super tech-savvy, you can even edit HTML and really customize your newsletters. Benchmark gives you the ability to do everything from dragging and dropping info to editing your photos right from your dashboard, which sets Benchmark apart from others. Even without an account, you can access Benchmark's Blog, which contains great info on how to make your email campaigns the best they can be.
AWeber – AWeber distinguishes itself in its niche market by offering their entire range of services to all of their users. It doesn't matter if you have 500 or 5,000 subscribers, you are accessing the same templates, stock photos, and drag-and-drop features AWeber has to offer. The only thing that differentiates the packages is the pricing. AWeber also offers free virtual email classes and video tutorials on how to use their services, as well as general email tips and tricks on their blog.