Lindsey Stone is excited to join the Powerhouse Planning team as a freelance writer.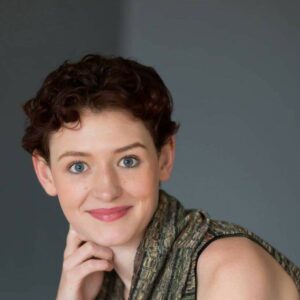 In seven years as an Army spouse, Lindsey has spearheaded four moves, one of which was an over 6,000-mile, multi-stop move from the East Coast to Oahu, Hawaii. She currently lives on the Hawaiian island of Oahu with her husband, Brandyn, her two daughters, Korra (4 years old) and Gwyneth (10 months old). Together they share their home with four beloved pets—all rescue animals who have moved with them countless times over the years.
In her professional life, Lindsey is an innovative, experienced leader with an endless curiosity to question, create, and understand how things work. She is especially passionate about developing programs internally to improve processes through capacity analysis and employee development programs.! She is an operations manager with 5+ years experience in marketing campaigns and business development. Her human resources and project management experience goes back 10+ years!
Lindsey is a graduate of Southern New Hampshire University with a M.S. degree in Communication with a focus in Marketing. She is currently a PhD candidate at North Central University where she received the "Dream it, Do It!" full tuition scholarship to complete her doctoral degree in Organizational Leadership. She is also studying for her PMP Certification through Onward to Opportunity (O2O).
In her free time Lindsey loves hiking, island hopping, and spending evenings at the beach watching the sun set.