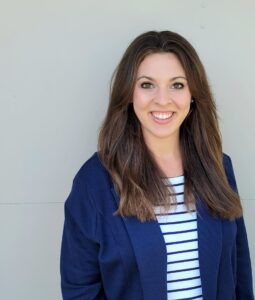 Ashleigh Messmer is delighted to join the Powerhouse team as a client care manager. With six years of experience in the hospitality industry, she is looking forward to using her customer service skills in a remote setting.
Ashleigh currently resides in central Maryland. She graduated with a B.S. in communication studies and a minor in business administration from Frostburg State University. She has since worked as an executive assistant and manager in a variety of small business settings including a bakery, wedding venue, and property management company. As a five-year military spouse, she knows the importance of multitasking, problem-solving, and developing true, authentic connections with those she interacts with. Ashleigh strives to apply these skills to her professional work and is excited to bring these qualities to her work with Powerhouse Planning.
When Ashleigh isn't running around with her toddler, she loves to work out, watch Marvel movies with her husband, take day trips to Washington, D.C., and drink far too much coffee.