From Army Officer to Entrepreneur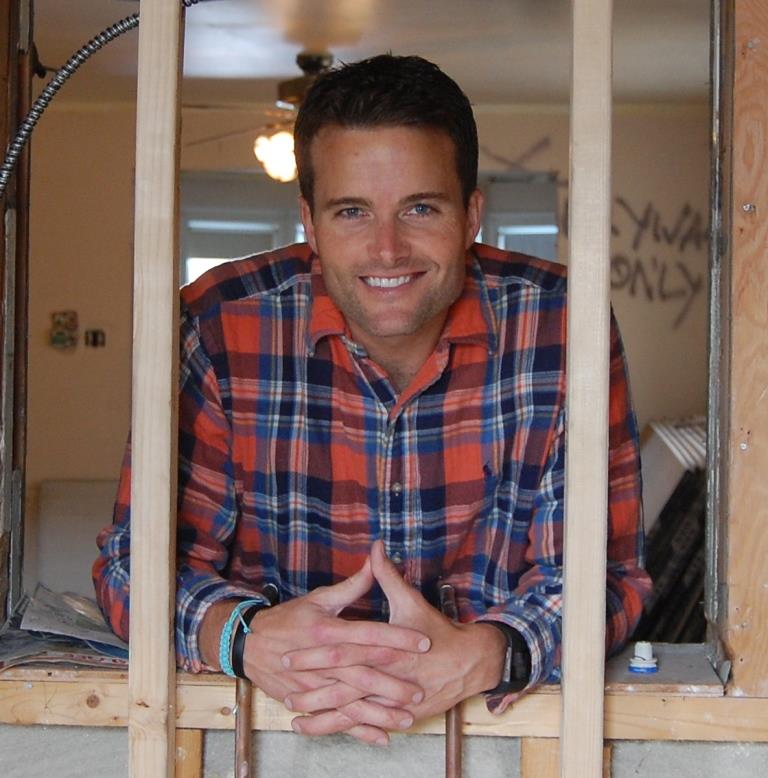 By: Meghan Traynor
Kirby Atwell always knew he wanted to be an entrepreneur, but he also felt called to serve in the military just as his father, grandparents, and great-grandparents had done. While Kirby knew he didn't want to make the military a career, he knew for certain he wanted to serve. After attending West Point for four years and serving six years as an officer in the U.S. Army, Kirby got out of the military and immediately started his real estate business.
Ready to start something of his own, Kirby launched Green Vet Homes, a "real estate business that buys, rehabs, and rents properties with a mission of supporting veterans." Green Vet Homes supports veterans by either renting their rehab properties to homeless veterans or by donating 10% of profits to a veteran-related cause. After successfully running Green Vet Homes for four years, Kirby decided to launch his second business, Living Off Rentals, to teach others how they can generate enough income to comfortably live off their rental properties. Since launching his second business in January, Kirby has seen great success in such a short amount of time that we just had to know his secrets!
Most importantly, Kirby's advice for other small business owners, or those who are thinking of starting a small business, is to "keep things as simple as possible." How, you ask? Avoid scaling. Kirby learned firsthand from a previous business he had that scaling is not the key to success. His previous business scaled too quickly, and he wished he had paid more attention to turning a profit instead of just getting bigger. In his current businesses Kirby intentionally keeps things smaller, all his staff is contracted, and things are running a lot more smoothly! But wait. How can you grow your business and keep things small?

Here are a few of Kirby's tips on growing a small business:
Grow organically. "Don't be concerned with growth for growth's sake. Grow organically because there is demand. The only reason you should grow is because you have customers asking you to grow, not because you think that is the key to success."
Avoid taking on extra unneeded expenses; it will only prohibit future growth.
Have financial success to grow your profit.
Kirby says, "The size of the company does not dictate success." Instead, success is "the right culture, making an impact and doing something you are excited to do every day."
Taking his own advice, Kirby has grown his business "one property at a time." When he is ready to take on a new project, he is "extremely intentional" with his property choice and has a list of what he is looking for in each property. As a result, he has grown his company organically by putting in the work and taking it one step at a time to create a successful business.
When it comes to networking, Kirby says he doesn't like traditional networking. His version of networking is why he created Living Off Rentals in the first place. By putting out content he truly believes in and believes will benefit others, Kirby has built a network of people around him with similar interests, and he is able to attract the types of people he wants to do business with.
We asked Kirby for some recommendations of things that inspire him, especially as an entrepreneur. In addition, we asked him to speculate on where his business will be in five years, given his focus on business development. Here's what he had to say:
Favorite Business Development Quote
"A ship in harbor is safe, but that is not what ships are built for." – John A. Shedd
Kirby says, "You can sit around all day and be safe, but unless you go out and do what you were made for, you probably won't have a lot of success or find what you were made to do." We couldn't agree more!
Book Recommendations
Rich Dad Poor Dad What the Rich Teach Their Kids About Money—That the Poor and the Middle Class Do Not! byRobert T. Kiyosaki. Kirby suggests this book for anyone who is interested in starting a real estate business.
Essentialism: The Disciplined Pursuit of Less by Greg McKeown
The Compound Effect by Darren Hardy
Looking Ahead: In Five Years . . .
Kirby says, "I have 5 Airbnb properties now and am trying to sell off all the long-term stuff. My intent is to have 30 Airbnb properties all within the Michigan City area."
We asked Kirby if there were any other tips he'd give small business owners, and he left us with one more book suggestion: Profit First: Transform Your Business from a Cash-Eating Monster to a Money-Making Machine by Mike Michalowicz. According to Kirby, if you "follow that strategy right from day one of starting your business, then you'll have a much higher success rate."
If you are interested in learning more about real estate investing, Kirby hosts a podcast where he chats with other experienced real estate investors. You can also visit Kirby's Facebook group Living Off Rentals to join in on the conversations!
Powerhouse Planning will be sharing business development tips all month on Facebook and LinkedIn. Also, make sure to check out our updated business development resources!