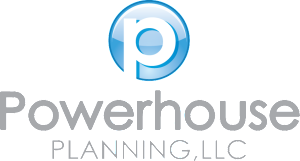 Dear CEO,
I am writing this letter on behalf of the most amazingly talented and underutilized members of the work-force community. The workforce members I speak of are exceptional and have diverse backgrounds and skill sets. They are flexible, loyal, driven, compassionate, and so much more.
They are the military spouse community. They seek to have a career that allows them to excel professionally while supporting their spouses' military careers. They pursue this balance because they are devoted to our country, their families, and their careers.
So why am I writing to you?
I am the founder and president of Powerhouse Planning, LLC (Powerhouse). As a Coast Guard spouse myself, I know firsthand the challenges that military life brings. I saw the niche of talented spouses who were constantly uprooting their careers and lives to support their service member and our country. I created Powerhouse to harness their collective power and create a business that has a foundation in service and doing good. Today, 70% of our team members are military veterans and spouses; we represent every branch in the Armed Forces. As service will always be a part of who we are, an important initiative at Powerhouse is our Share the Goodness campaign, where 10% of the company's annual revenue goes to local, national, and global charities.
Powerhouse guides companies toward initiating and executing change through retainer-based team solutions that succeed in the forms of business growth, content creation, and event facilitation. We serve as an affordable, scalable, and targeted resource to assist companies of all sizes, both for-profit and nonprofit organizations, in achieving their goals. You reduce your overhead costs, while having access to highly skilled freelance professionals who work as part of your team and are coordinated through a central point of contact. We are remote-based and can work with you—for you—from anywhere in the world. With over 77% of our team being with Powerhouse for over three years, our team members don't just view us as a career opportunity; they truly believe in Powerhouse and the companies we support.
I hope you will consider partnering with Powerhouse. Let's make a difference together.
Respectfully,

Jessica Bertsch, President
Powerhouse Planning, LLC
jbertsch@powerhouseplanning.com