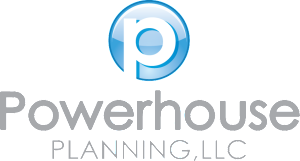 Dear CEO,
I'm writing this letter on behalf of the most amazingly skilled and underutilized members of the workforce community. The workforce members I speak of are exceptionally talented and available at a moment's notice.
They are
Flexible
Loyal
Multitalented
Strong
Dedicated
Driven
Adaptive
Brilliant
Compassionate
They are the military spouse community.
They seek to have a career that allows them to excel professionally while supporting their spouses' military careers. They seek this balance because they are devoted to our country, their families, and their careers.
So why am I writing to you?
I am the founder and president of Powerhouse Planning, LLC (Powerhouse). Powerhouse guides companies toward initiating and instituting high-IMPACT business plans that succeed in the forms of growth, recognition, efficiency, and new opportunities. We serve as an affordable, scalable, and targeted resource to assist companies of all sizes in achieving their goals. We provide business/company development, external/internal communications, and marketing services. Powerhouse provides solutions that allow you to cut your overhead cost by using our freelance teams to complete your tasks. You save money, and you also help provide career opportunities for military spouses. We are virtually based and can work with you—for you—from anywhere in the world.
I hope you will consider partnering with Powerhouse. Cut your costs and make a difference in the lives of others. Powerhouse has unlimited growth potential, and we want you to grow with us. Let's make a difference together.
Respectfully,
Jessica Bertsch, President
Powerhouse Planning, LLC
jbertsch@powerhouseplanning.com