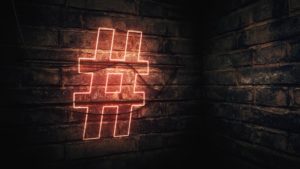 Want to run more effective social media campaigns in 2019? Lean on the power of the hashtag. Proper usage of hashtags online can attract new customers to your business and expand your digital presence. Luckily, there are tools in place to tell you exactly what's trending while also helping you track analytics. Here are a few of our favorites:
Hashtags.org is useful if you want to zero in on your niche. The tool allows users to search for general topics, track hashtag success, and learn from featured resources. Membership is free, and there are four paid plan options with more offerings.
Trendsmap is a Twitter tool lets you see exactly what's trending by location, so whether you are a small business in North Carolina or you run an online marketplace with global aspirations, Trendsmap is a great fit for you. It also tells you top Twitter users and offers an alert for emerging content.
Hashtagify is useful for Twitter and Instagram users. Focused on hashtag marketing, the site has a toolbar search function to look up keywords. If you're not yet sold on the idea of how hashtag tracking can help you, the company offers a seven-day free trial.