Jessica Yost is thrilled to rejoin the Powerhouse Planning team as a project manager. After working with Powerhouse in 2016, Jessica continued her freelance career in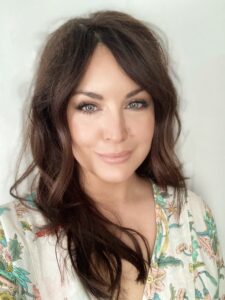 social media strategy, copywriting, and digital content creation along with starting a small business, Electra Lane, where she teaches makeup lessons.
With a B.S. in psychology from Towson University and a master's in strategic public relations from The George Washington University, Jessica is passionate about streamlining processes and creating clear communication channels no matter the task.
Jessica enjoys running and baking, and she is learning how to play golf. She lives with her active-duty Navy husband and two beagles, Clark and Kent, in Alexandria, Virginia.