He Turns Water Bottles into Fashionable Bags: How This CEO Balances It All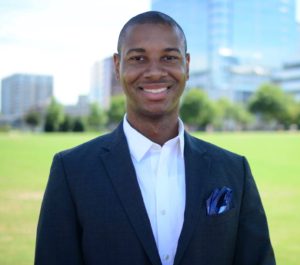 By: Karen Pinkston
Hamilton Perkins knows firsthand that being a CEO and an entrepreneur is grueling. At 30 years old, he launched a sustainable business that makes fashionable bags and totes out of recycled water bottles and billboard covers.
After receiving $10,000 on a Kickstarter campaign in less than a week, Perkins officially launched the Hamilton Perkins Collection in 2017. Since then, he's sold thousands of bags in the U.S. and around the world. Major retaliators like Nordstrom, West Elm, and Zappos signed up to sell Perkins' eco-friendly bags. And the media has taken note. Forbes, The Washington Post, and Money magazine have all covered his story of making functional fashion from water bottles.
But Perkins knows having a sustainable business also requires having a sustainable life. Powerhouse Planning caught up with Perkins to see how he manages his own stress and wellness as a CEO.
Q. What's a typical day like for you?
I start at the gym to do something physical. Then, I have time for planning out my day. I try to do my hardest work in the morning, the work that requires the most mental horsepower. I do all the heavy lifting before noon, and focus on more routine tasks in the afternoon. By the end of the day, I move into some type of networking or speaking event.
Q. CEOs have a lot to manage, all aspects of a business. Do you have any hacks that keep you feeling more in control?
Daily journaling is a hack for me. It's easy to jump in the hamster wheel and keep on going. But it's important to take the time to reflect and see what we have accomplished as a team. Make plans to hit your goals. Practice gratitude by celebrating even the smallest wins.