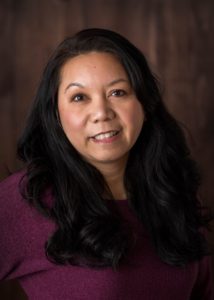 By: Jennifer M. Morrison
Working for yourself seems like a dream job—and it can be, but it can also be fraught with situations and issues that trip you up. Entrepreneur Mylene Hollick, a military wife and mother, knows about those potholes firsthand.
A graduate of North Texas University, Hollick put her career on hold after her two children were born. As a military spouse, she says it was important to be home for their family, while her husband's service required him to travel often. As her kids have grown, she felt the urge to refresh her identity by founding Jetset Destinations, an independent travel agency, in late 2015.
Hollick saw current and future flexibility as a top priority when it came to re-entering the workforce, something that employment at an established travel agency couldn't necessarily guarantee her.
"I started my own company because it gave me the flexibility to set my own hours. I still have kids at home, so I want to be able to be there for them whenever they need me. Also, starting my own travel agency means that I can move as my husband moves. All I really need is my laptop and really good Wi-Fi," she said.
Starting this business wasn't clear skies and smooth sailing, though. Quieting her inner critic has been important in finding success. 
(more…)