How Vacation Planning—and Family Memories—Made a Successful Business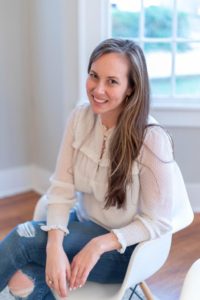 By: Meredith Flory
When Regina Edry moved back home to Augusta, Georgia from Ohio in 2016, she did not plan on opening her own interior design business and becoming a "Superhost" for Airbnb, yet now her business is focused on helping people plan their travel, sell their home through staging, and make other property decisions.
Working as a caretaker, she owned a home, but she wasn't spending a lot of time in it due to often working nights. Inspired by Gammy, a spunky elderly woman she cared for who taught Edry how "attitude is everything," and encouraged by her mother Kathy, a business owner herself, Edry decided to rent out her "cute little house on the hill." As Edry began to have more and more people interested in staying in the rental home, she gradually moved in with her mother and purchased another property to renovate and rent out.
Edry's father passed away unexpectedly a few years ago, but it was his influence of making memories for her family that motivated her to be a hostess who connects with her guests. She now owns three rental properties and puts flourishing touches on each to make every stay feel special. She recalls that when she was in high school, her dad decided the family would take a trip for Father's Day, and the family decided to rent a home on Jekyll Island. It became a twenty-year tradition for her family, and Edry remembers the joy and expectation she and her siblings had of staying at a property each year and looking through the art, bookshelves, and decorations, clues to unraveling the mystery of who the families were that owned these homes. Continuing these stays has been a way for her family to "see our dad everywhere" as they visit his favorite places on the island. Now, Edry wants to "take care of guests in a personal way" that helps their own families make precious memories.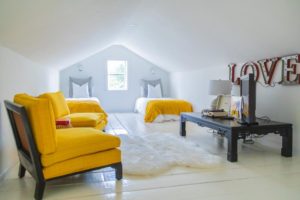 In fact, she does have people rent from her multiple times, and she says that renting a guest house through a company like Airbnb, or other forms of staying with a host, allows you to experience a community in a more close-up way than a traditional hotel stay, whether it's for business, a family vacation, a getaway with friends, or another travel need. For example, Edry has gotten to know a family that has stayed in one of her properties seven times as they've needed to be in the area for their son's medical care, and she is praying for their son's health with her own community.