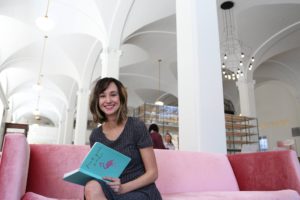 By: Rebecca Alwine
Technology is making operations easier for business owners, though Shannon Siriano Greenwood admits digital cannot replace human capital.
"My iPhone is the only way I can do what I do," Greenwood said. "As a business coach, I have the flexibility to be where I need to be."
Greenwood is a serial entrepreneur. Technology has really helped her balance all her passions, including several businesses that she founded across several industries. And technology was instrumental in the success of her fitness studio, Boho Cycle Studio in Richmond, Virginia.
Technology that serves clients
When Greenwood launched her first business, she was balancing a full-time schedule with the opening of her new indoor cycling studio called Boho Cycle Studio. After just six months, the company was making a profit, and it received recognition as "Best Start Up" by Richmond Magazine. Soon, Greenwood found ways to streamline antiquated processes.
"Technology played a major role in the success of my fitness studio," Greenwood said. To appeal to the desires of her customer base, she used MindBody—online management software that allows clients to reserve a space for class, which created an expedited experience and eliminated the inconvenience of arriving half an hour early to wait in line.