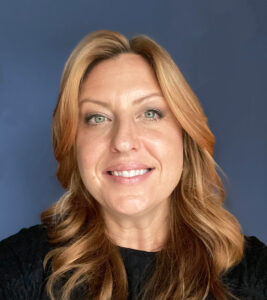 Danielle is excited to join Powerhouse Planning as a finance specialist. In her 18 years in the financial industry, she has worn many hats. She started her career as a bank teller for a small community bank and quickly advanced into other areas of banking, finance, and tech. Her experience includes roles such as lending operations, project manager, IT support, BSA/AML specialist, internal auditor, and accountant. Prior to the pandemic, she was the senior accountant for Ron Jon Surf Shop but left to homeschool her children and focus on her family. Danielle currently holds a full-time position with Pershing of BNY Mellon in bank and depository balancing.
Danielle lives on Space Coast of Florida in Merritt Island with her husband and two teenagers. In her free time when she is not driving the kids to and from rehearsals or practices, she likes to work on home improvement projects, tend to her ever-growing collection of plants, or work on macrame creations for her side gig, Joy Bus Art. She also loves to travel, so she and her husband purchased a 30-foot 1998 Thomas school bus that they are slowly turning into a tiny home on wheels.
A creative problem solver with a great attention to detail, Danielle is always looking for ways to improve processes to make them more efficient while also remaining compliant to current policies and standards. She is eager to bring these skills to Powerhouse and is incredibly thankful for the opportunity to work with such a dynamic team of positive people with a passion for serving others.