Kelly W. Maria is pleased to join Powerhouse Planning as a design-minded and social media savvy freelancer who,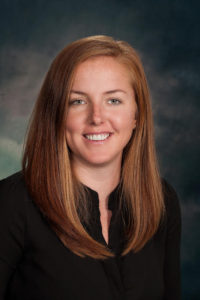 from technical writing to marketing, does a little bit of everything. Kelly has a background in marketing and special event management. She holds an undergraduate degree in dietetics and a master's degree in business, marketing, and management. As a proud Marine Corps spouse, she has held positions in many fields including higher education, governmental consulting, military family readiness operations, organizational management, copywriting, training, web and graphic design, and office administration. The military lifestyle has given her the unique opportunity to experience many places and markets; it is through this exposure that her broad range of talents and experiences will serve Powerhouse clients well.
Kelly is currently stationed with her husband, Alan, in Miami. While brushing up on her Spanish, she enjoys practicing yoga, gardening, fishing, and hanging out with her Labrador friends, Zoe and Harley. You can find her, and her dogs, on Instagram @laesposademarinero.