Heatherlynn Akins is excited to join the Powerhouse team as a quality assurance specialist and technical writer.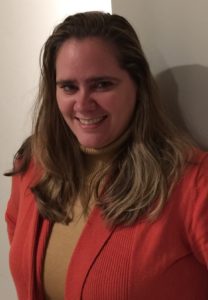 Heatherlynn studied for her bachelor's and master's degrees at the University of Dallas in Irving, TX. She couldn't decide what to study, so chose concentrations in both English and German literature. During her master's program she married an Air Force pilot and left the world of academia to follow him around the world. While doing so, she taught English to Japanese students, tutored many a student, taught creative writing, edited and wrote for several newsletters, worked as the Program Director for a martial arts studio, and managed to raise two boys to (thus far) teenage-hood. In other words, she was the typical military spouse.
After 25+ years of service, her husband retired two years ago and the family moved to Colorado. While she adores her adopted resort town, she is eager to get back to her first love, the written word. Her love affair with such began many moons ago when she gummed her first cardboard book and she is still most often found with a book in her hand, or spouting off useless trivia she's learned from reading.